ABSTRACT
Project Make-Possible is an initiative to introduce and promote the spirit of humanitarian engineering among students in the National University of Singapore (NUS). It consists of a series of events geared toward getting students to learn and experience the works of humanitarian engineers.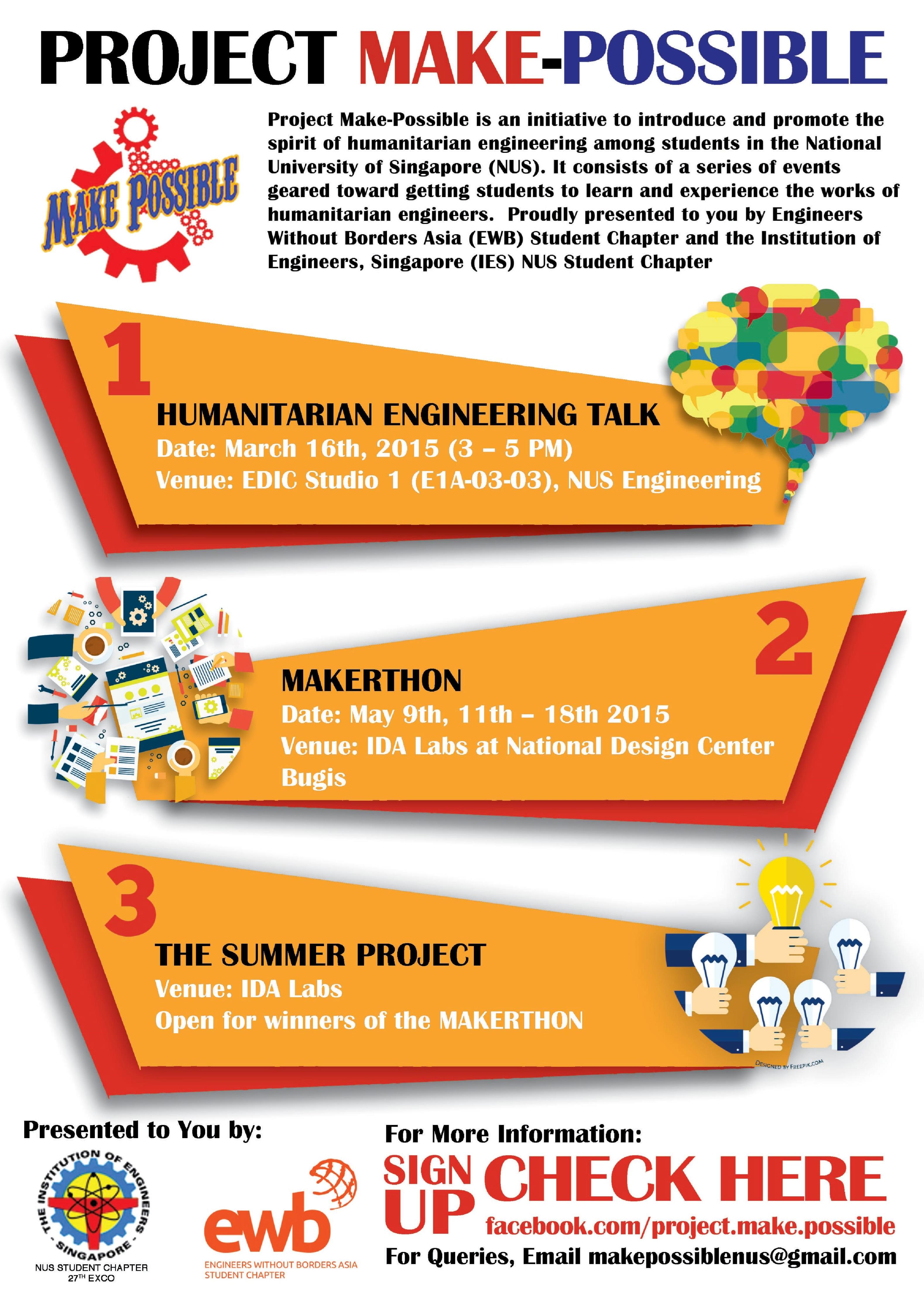 HUMANITARIAN ENGINEERING TALK
We invited two prominent speakers who are active in the field of humanitarian engineering in Singapore to share about their work and experiences to NUS students.
Through this talk, we hope that NUS students will get a better idea on what and how humanitarian engineering is.
It was held on March 16th, 2015 in Engineering Design and Innovation Center (EDIC) E1A Studio 1 with the help and support of Design Centric Programme (DCP) Students' Club. It is open for all NUS students.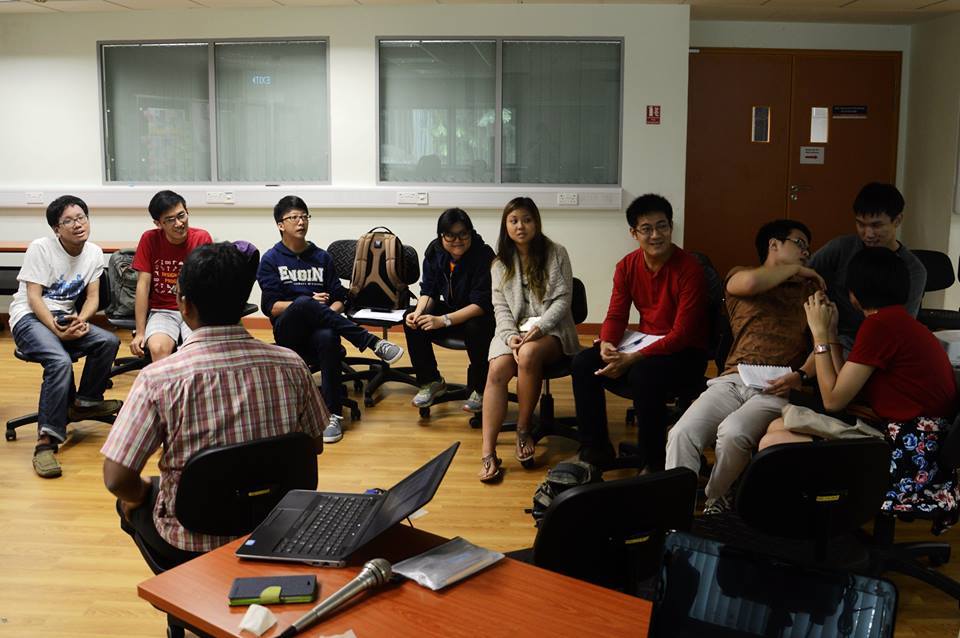 MAKERTHON
The Makerthon consists of four events, Site Visits, Workshops, Prototyping and Presentation.
We have collaborated with Infocomm Development Authority (IDA) Labs and the Society for Physically Disabled (SPD).
The Makerthon is open only for 10 teams (each 4 students).
There will be several problem statements given by SPD. Each team will have to choose one and develop prototypes to solve it. Two or more teams might work on the same problem statement.
At the end of the makerthon, a panel of judges will determine three winners based on a set of criteria. The winners will proceed to the next stage: Summer Project.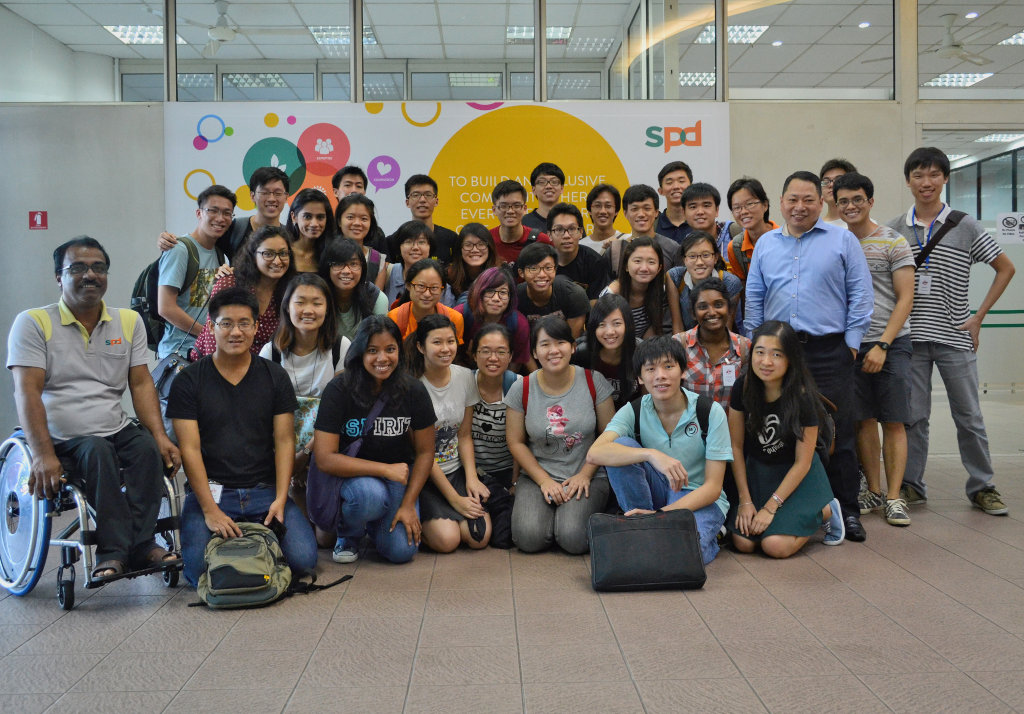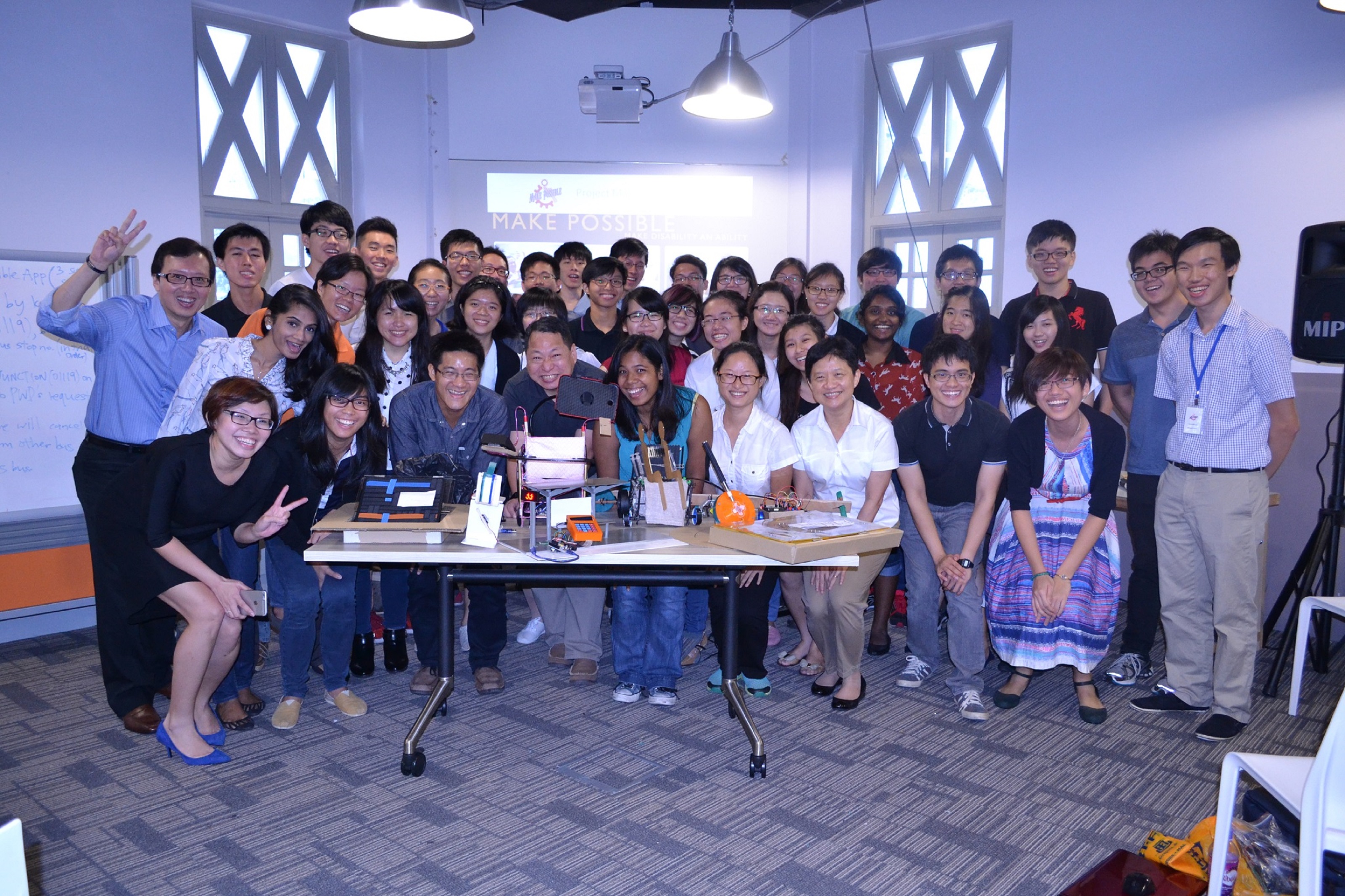 Singapore Society for Physically Disabled
ABOUT THE ORGANIZERS
| | | | | | | | |
| --- | --- | --- | --- | --- | --- | --- | --- |
| Edward Elson | Chan Yimeng | Toh Yishan | Gan Junherng | Low Jiawee | Wang Yujia | Wang Erdong | Nicholas Tham |
Institution of Engineers Singapore NUS Student Chapter
Institution of Engineers, Singapore (IES) NUS Student Chapter is a student-run organization in NUS affiliated with IES. Over the past few years we have organized a host of events for NUS engineering students. Our activities include professional technical workshops from official vendors (such as AutoCAD, Excel VBA, Arduino, Eagle PCB Design, Adobe Photoshop, MATLAB, etc…), industrial visits, hackathon/makerthon and networking sessions.
Engineering Good Student Chapter
Engineering Good is a Singapore-based non-profit organisation that empowers disadvantaged communities by improving their quality of life through sustainable engineering solutions. Our aims are to partner local organisations and/or institutions that work directly with marginalised communities to resolve barriers to development through appropriate sustainable engineering solutions and to cultivate a pool of engineers who are aware of the challenges facing disadvantaged communities, knowledgeable about technical solutions and experienced in the practical aspects of their implementation.
Infocomm Development Authority
As Singapore moves towards becoming a Smart Nation, IDA is placing greater emphasis on encouraging a culture of creating and building. The culture will encourage Singaporeans and Singapore-based info-technology companies to experiment, collaborate and build new and innovative products and solutions that would address real world challenges globally as well as for Singapore. The IDA Labs provide physical lab spaces for individuals, companies and government agencies to collaborate. It enables them to work on areas such as generating new ideas, developing new technologies and testing out proof of concepts.
Society for People with Disabilities
SPD focuses on helping people with disabilities maximise their potentials and integrating them into mainstream society. Through close to 20 programmes that encompass early intervention, rehabilitation, employment support, training, education, consultation and assessment in assistive technology, day care, and social service support, SPD serves about 4,700 people with physical, sensory and learning disabilities, helping them become self-reliant and independent.